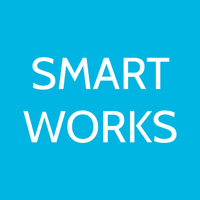 Smart Works is a UK charity that provides high quality interview clothes, styling advice and interview training to women in need.  They give women the confidence, the self-belief and the practical tools they require to succeed at interview and start a new chapter of their life. At the core of their service is a dressing and interview appointment at one of their Smart Works centres.  During the visit, each woman receives a high-quality interview outfit (theirs to keep) tailored to their taste and style by Smart Works' stylists.  This is followed by dedicated one-to-one interview training with an experienced recruitment, HR or coaching professional.

Mental Health is a priority for us all, however, getting access to help and support is often a challenge. We want those with a mental illness, to have the opportunity of learning how to cope, developing self care that enables them to have a fulfilled and meaningful life. Mind, is committed to making it acceptable for everyone to talk and offer help where needed. We will continue to support this amazing charity, raising funds where and when we can.

We are committed to doing what we can to to support them on a regional and national basis, as we look to run fundraising events, enabling them to make a true difference.
We would love you to get involved! Whether, you would like to host an event at your premises or sponsor an external event, we'd love to have a chat.
WOMEN IN NEED RETURNED TO WORK
FUNDRAISING EVENTS, RAISING VITAL FUNDS FOR WOMEN'S CLOTHING & ADVICE CENTRE